Booking a separate DJ can be expensive, time consuming and take up extra space on the night. As part of our Standard Package we provide a full DJ service to take requests before and during the event, make announcements and mix songs to ensure the party never stops.
Plus, no need for separate contracts, deposits or communication before the event.
In addition to our usual musical services, we can provide a whole host of extras for your event…
– Pre 5pm arrival
– Post midnight pack-down
– PA and lighting for 250+ people
– Light-up letters
– Wireless radio mics for speeches
– Staging: Drum Riser (2.25m x 2.25m): £180 / Full Stage (3.75m x 5.25m)
– Additional travel
– Additional new live song requests
– Additional piano, sax or woodwind for jazz
– Deadbeats brass section
– Equipment to accommodate sound volume restrictions imposed by venue
Set your event apart from the rest with our "Bandeoke" option. Just like regular Karaoke we provide a big choice of songs with fully synchronised lyrics via an on-stage TV screen. But with Bandeoke your guests will have their chance to front a fully live party band!
We even provide a "Sing-along Screen" out front, just in case your budding superstars need a little help from their friends.
Great for corporate events and birthdays, this option can be booked as part of our Ultimate Package or on its own.
A perfect option for live background music during your meal or reception is our Jazz & Blues Ensemble.
The basic line-up consists of Drums, Bass and Lead Guitar. Additional lead instruments such as Piano, Saxophone, Woodwind and Vocals can be provided upon request.
The Jazz Ensemble is available as part of our Ultimate Package
In addition to the regular 5-piece, we have performed hundreds of shows as an acoustic guitar and vocal act.
Available any time as part of our Ultimate Package, or on its own between Monday and Thursday, this line-up is ideal for background music during the meal or while your guests arrive.
With this option we can add combinations of Saxophone, Trumpet and / or Trombone to our regular 5-piece Party Band.
Sounds amazing and looks great on stage
This service is provided by our drummer, Rick "Stix" Hughes, and is perfect for corporate events with daytime activities before the party starts in the evening.
A highly experienced percussion teacher, Rick Stix offers workshops in Brazilian and African drumming for groups of up to 40 delegates. Visit his website for more details…
Whenever we're not available, the ideal choice for your event is our amazing sister band, The dB's, available through our friends at Imagine Weddings and Events. The dB's play all the same party classics as The Deadbeats and are made up of our most trusted session musicians who've played 100s of shows with us over the years.
Visit www.imagineweddingsandevents.co.uk or call 07736 307812 and mention The Deadbeats for exclusive offers on all services.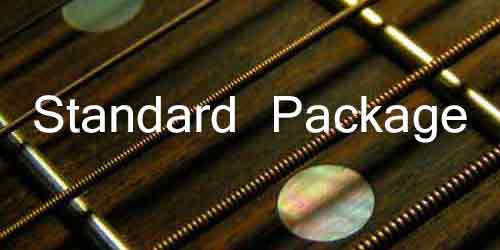 Up to 2hrs minutes live music from professional party band
Up to 3.5hrs DJ service
PA and stage lighting
Announcements
Up to 2 new live song requests (eg first dance)
Artiste-written set list with Client preferences from www.deadbeatsband.co.uk/repertoire
Arrival: 5pm or later
Pack-down: Midnight or earlier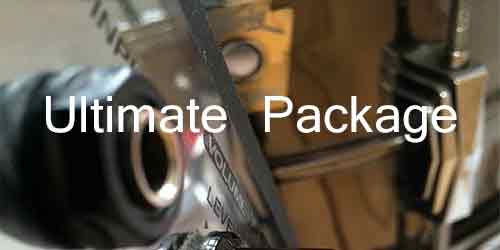 As Standard Package, PLUS arrival from 1pm, 1am pack-down and one of the following…
– Up to 60 mins Jazz trio (guitar lead instrument)
– Up to 60 mins amplified acoustic guitar & vocals
– Up to 40mins Bandaoke
– Up to 60mins Ibiza-style sax player over DJ set
– Client-written set list from www.deadbeatsband.co.uk/repertoire